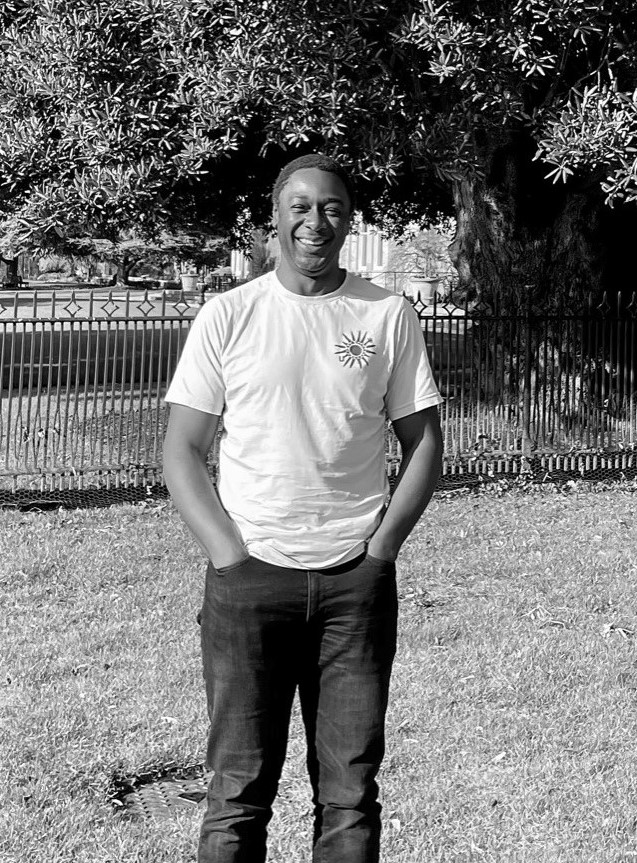 AI looks set to affect almost every aspect of medical research and development in 2023 and beyond. In particular, the use of AI algorithms in biologics has increased exponentially in recent years, with over 60 AI-enabled biologics currently in different stages of discovery, preclinical and clinical development.
Several biologics companies have now been founded with AI central to their discovery process (AI-natives) with a growing pipeline of AI-enabled biologics at different stages of discovery, pre-clinical development, and even clinical development. Biologics are forecast to account for 58% of all drug sales by 2028. In this article, we take a closer look at the effect of this extraordinary new technology…
The COVID Effect
As the mass vaccination programmes for COVID ease, the focus has moved towards oncology, taking many of the Big Data and AI learnings from the rapid development of COVID vaccines, and applying them to biologics in the field of oncology therapy.
Oncology continues to remain the leading therapy area by sales despite strong growth in other therapy areas. Oncology is still the top therapy area with sales of $222 billion expected this year with Keytruda forecast to become world's top-selling drug in 2023 with rNPV 72% higher than its closest rival on the top 10, Trikafta.
A European Focus
European companies are forecast to dominate within five years, and this is largely due to them dominating the biologics sector with 7 of the top 10 biologics companies based in Europe. Biologic drugs continue their lead over small molecules and are now the primary engines of value creation for large cap pharma companies.
Top companies by biologic sales forecast in 2028 are dominated by large and mega cap pharma companies, led by Merck and Sanofi, instead of biotech companies. US companies lag European rivals in long-term future forecasts with insignificant sales growth.
By 2028, 70% of the top 10 biologics companies' sales will be based in Europe, led by Novo Nordisk which is forecast to show a 62% increase in sales from 2023 to 2028. US-based company Pfizer looks likely to be the only top 10 company to decline, with a 24% decrease from 2023 to 2028.
Growing Investment
Biologics discovery is a complex, multi-step process. Success requires a deep understanding of diseases and targets, as well as the ability to identify and optimize protein molecules. AI, with its powerful tools of solving complex problems, has the potential to dramatically improve the biologics discovery process.
There is substantial venture capital and other investment moving into the space. For example, in 2021 there were 30 deals between pharma companies and AI-native biologics companies worth a total of $1.2bn, while in 2022 year-to-date there were 9 deals worth $4.5bn, indicating a strong growth in deal size, according to BioMedTracker. 2023 looks set to see more of the same.
AI-native biologics companies have experienced rapid pipeline growth, with a year-on-year growth rate of 40% through 2022.
'The hype about generative AI becomes a reality in 2023...This new creative era will fuel massive advances in personalised customer service, drive new business models and pave the way for breakthroughs in healthcare.'
Manuvir Das, NVIDIA.
Why AI Makes Such a Difference
AI in biologics reduces timelines and costs, improves quality, and increases the probability of success of R&D programs.
The predictive power of AI based-technology has been increasing too – particularly in protein structure prediction. Just 10 years ago, leading-edge structure prediction methods achieved a Global Distance Test (GDT) score - a measure of accuracy - of 40% to 60%. Today, approaches such as AlphaFold, achieve a GDT score of over 90%.
Improvements can also be seen in other areas of biologics discovery, including humanisation optimisation where accuracy have shifted from 75% to 95% in the last 15 years. Epitope prediction has gone from 50-60% to 70% in just the last five years.
Growing Sophistication
AI-enabled biologics discovery is also increasingly sophisticated. For example, the application of leading-edge deep learning neural networks and other AI algorithms has helped to increase predictive power of AI in biologics discovery. Growing computing power and increasing availability of data also play a key role. Taken together, these technological advances are beginning to enable a new workflow for discovering biologics, some of which is already visible in AI-native biologics discovery companies today.
AI approaches to important problems in biologics discovery - in terms of predictive power and in terms data volumes used for training algorithms - is increasing substantially. As a result, the industry pipeline of AI-derived biologics is growing strongly and is likely to continue to do so.
Still, Some Uncertainties Remain
Just how successful AI-derived biologics will be in the clinic and the question of how much progress AI will continue to make remains to be seen, especially for challenging use cases, such as immunogenicity predictions.
Those organisations with the largest and most comprehensive datasets are likely to win in this space. Taken together, there is huge potential for AI in biologics discovery and AI is likely to continue to be a game changer in this space.
Industry Insights
At the recent London-based Biologics 2023 conference Karim Beguir, CEO and Co-founder of InstaDeep, highlighted how the field of biologics is one of the largest sectors being redefined by AI language models, and gave examples of how it is now possible to derive crucial biological properties, such as DNA properties, from sequence alone. He says that healthy competition is helping drive the field of AI-enabled drug discovery forward with the number of AI-native biotech companies has grown exponentially. However, some who claim to use AI to find better drugs may exaggerate their capabilities.
The AI-enabled drug discovery sector is maturing, according to Chris Gibson, co-founder and CEO of Recursion Pharmaceuticals. "In 2023 and beyond, we'll start to see organizations push theoretical use cases of AI into applied practice, which will require incorporating real-world constraints like synthesizability and scalability into AI planning and bringing together experimental processes, modelling and chemical infrastructure," he added.
Powering machine learning (ML) models with existing scientific literature only gets you so far, Gibson noted. "ML can discover something fundamentally new, but it requires experimentation in the real world," he added. Companies poised to drive the most novel discoveries about biology and chemistry will "combine computational simulations and real-world experiments in a tightly integrated iterative cycle of atoms and bits".
The Demands of AI-enabled Drug Discovery
Success with AI demands in-house talent, says Ashu Singhal, co-founder and president of Benchling: "The industry is already heading in this direction and is in full-on AI recruitment mode, with a steady state of around 1,500–2,000 AI job openings across large pharma".
Additionally, he notes, biotech organisations need a data backbone, "Biotech organizations need to start with a solid data and digital infrastructure to enable their AI ambitions," Singhal said. "Universal access to high-quality data at scale is the cornerstone to a successful AI and ML strategy."
AI in biotech will be a forcing function for biotech's to accelerate the hiring of data scientists and AI and ML roles and to create better data standardization and more robust digital data backbones. According to Singhal, these changes 'will not only benefit the application of AI and ML in biotech but will lead to improvements in scalability and efficiency in R&D in general.'
More AI, More Funding
As AI sees real progress, with AI-focused drug discovery companies reaching meaningful milestones or readouts of clinical trials – such as Relay Therapeutics and Recursion – so the rounds of investment grow. Big pharma has achieved $20 billion of AI-based drug discovery deal-making in the last 12 months alone.
In Conclusion
AI looks like it will impact all aspects of health and pharma. There may be areas where there is an understandable lag – where traditional methods continue to dominate, or where the nature of R&D don't align t the benefits and advantages of AI. However, biologics has already shown itself to be one of the true forerunners; gaining rapid success, building advocacy among partitioners and researchers alike, and attracting the kind of investment that is hard to ignore. Unlike many previous break-through technologies, it seems AI is creating collaboration and partnership opportunities, with labs collaborating on massive data sets.
AI-enabled biologics looks set fair to continue to grow rapidly throughout the remainder of 2023 and beyond, driven by advances in AI technology, computing power, better data, and changing workflows.