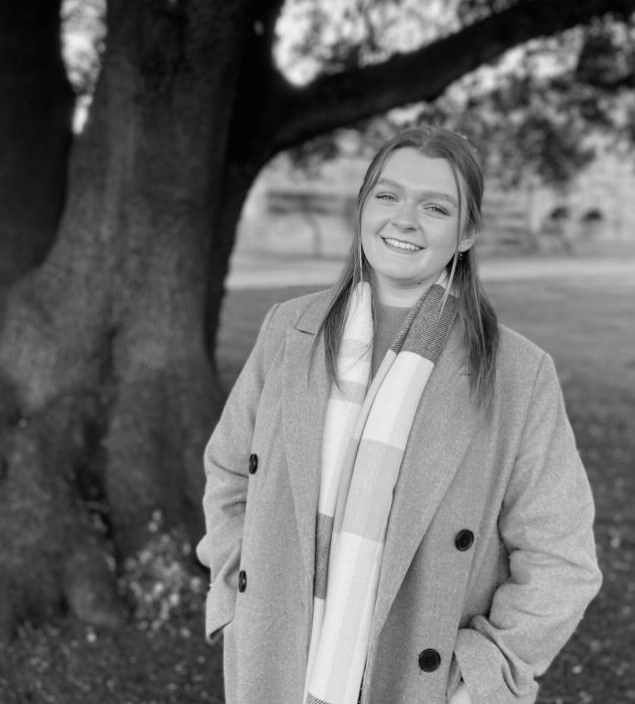 POSTED BY
Kirsty McConville
In the latest of our Spotlight on series, we sat down with Pablo Artal of Voptica. Pablo is university profession with over 30 years of his career dedicated to research in visual optics and is driven by the complexities of the human eye. His passion and vision have driven the creation of Voptica and their mission in pursuit of the advancement of instruments and devices to assess and correct human vision.
We had to opportunity to speak with him about his journey and the solution Voptica offer. He was passionate, engaging and we're excited to see what the future of Voptica will look like.
Tell us a bit about your background and the founding of Voptica.
As a university professor with over 35 years of dedicated research in visual optics, my career has been fueled by an enduring fascination with the intricacies of the human eye's optics and its profound influence on visual perception. Our discoveries have not only deepened our understanding of the eye's function, but has also propelled the advancement of innovative instruments and devices aimed at assessing and correcting vision.
Originating from a solid background in physics, my approach to research is deeply analytical. My primary objective has always been to extract tangible, quantifiable outcomes from my studies - outcomes that hold the potential to be transformed into practical applications that enhance visual health and treatment. Over the decades, my work has spanned the development of diagnostic tools that deliver greater accuracy in measuring visual defects, to the creation of corrective devices that offer better vision. In the confluence of optics and ophthalmology, my research endeavours have been driven by the conviction that a scientific, objective approach to understanding vision can lead to remarkable innovations in eye care.
Where did your passion for medical devices come from?
With an academic foundation that was initially distant from the medical realm, my journey into the world of visual optics began during my doctoral studies. It was there that I embarked on the development of instruments designed to characterize the eye's optical properties. Among these early contributions were the creation of the double-pass ophthalmoscope; this instrument marked the beginning of what would become my primary focus and interest - ophthalmic devices. My fascination with the technology behind eye care steered my path away from the broader physics applications I was accustomed to, drawing me closer to the intersection of optical physics and clinical medicine. Each device I've had a hand in developing reflects a blend of physics precision and a desire to contribute to the health and wellbeing of individuals through improved visual care.
Tell us about Voptica and the journey so far.
During many years in my laboratory we were working doing contract research work for many international companies. This was interesting but very inefficient financially. I was always considering the option to develop ourselves our own developed technology, and Voptica was created to try to do that.
Can you give us further insight into your product portfolio and why you are developing products in these areas?
Initially, we developed the first instrument called, "VAO®: Adaptive optics visual simulator". It is a unique device allowing us to test the eye's quality and vision, and to simulate different possible corrections before surgery. For instance, in cataract surgery, patients can experience a particular type of intraocular lens before is implanted in the surgery and decide what is most appropriate. This is very important for permanent surgeries - it is better to know in advance.
More recently, we have also developed our own suite of intraocular lenses for cataracts. They are called "ArtIOLs®", instead of being a biconvex lens, it is an inverted meniscus. This improves peripheral vision that is very important functionally. Our clinical results are extraordinary.
What does the ArtIOLs® lens offer to clinicians in the IOL market?
Two very specific features:
First, a better peripheral optics and vision - this is good for all patients and this quality of life.
Second, a way to provide patients good vision at all distances with any compromise. On the contrary of other lenses, ArtIOLs® do not suffer of halos or dysphotopsias.
What benefits do your products offer to patient outcomes?
The use of VAO® represents benefits for doctors to improve the outcomes of their surgeries, both in refractive and cataracts. Our IOL's suite is unique in the feature described before.
Why is personalization of ophthalmic solutions so important to Voptica?
This is a good question. Our initial idea was to use VAO® to customize/ personalize our ArtIOLs®. VAO® can be used to do that with other lenses or refractive profiles. This is a path that can be followed more in the future, although today we are not requiring the use of VAO® with our lenses.
Can you give us an insight into what is next for Voptica?
We are developing new instruments, in particular a wearable version of the VAO (we are calling WAO). It is already in a compact prototype form and we are hoping to have a new product soon. In the area of IOLs, we are developing Toric versions of our lenses and a new lens for patients with cataracts and age-related macular degeneration.
Special thank you to Pablo for taking the time to answer our questions!