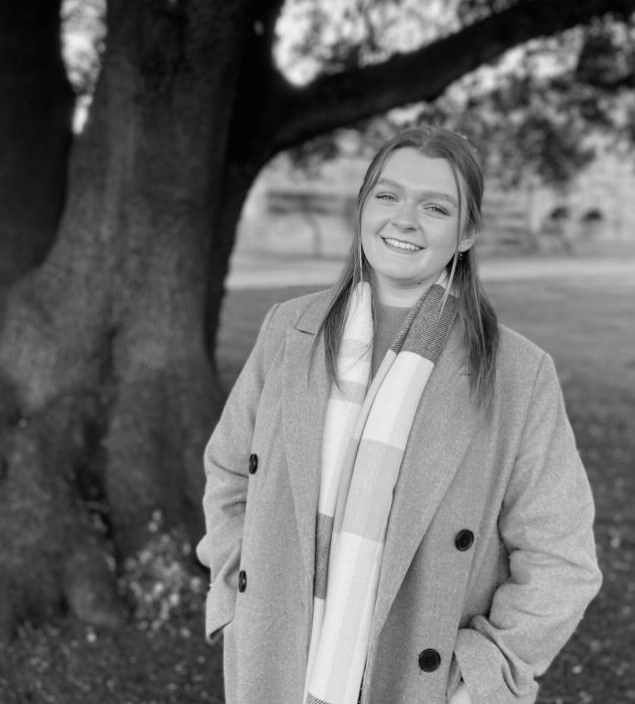 POSTED BY
Kirsty McConville
As super dynamic CEOs go, Robert Masson must be up there. He is not only an exceptional Sports Spine Micro Neurosurgeon, but a daredevil who thinks little about somersaulting off cliffs into the sea, driving racing cars or other adrenaline filled activities.
He seems to work at the speed of light, and his expertise in the Spine world is renown. Not only that, he also has some very compelling ideas about the future of the operating room. I agree with him - the surgical space needs a revolution. Teams that work in them often lack access to organised resources and have little time to prepare together. He and the team at eXpanded eXistence are working on HoloOPS - an AI and MR platform to improve the set up and workflow of the surgical space, and most importantly improve patient's lives.
This is a great interview so I hope you enjoy reading. Thanks Robert!
What led you to take on the role you have today and where did your passion for this industry stem from?
Well this is a complex question. I have always been an explorer arch type. My grandfather was a decorated military aviator and test pilot, and I grew up wanting to be an astronaut. I loved all things science and pursued biomedical engineering in college, ultimately starting the innovative push right out of the gate. The neurosurgery hat was the unexpected pivot after the Challenger disaster; the future in the space program was unclear, so an opportunity in neurosurgical training made sense.
My passion is performance, and I have always pushed my boundaries in science, in surgery, on behalf of my community and my teams. I have over 20 patents/applications, multiple spine products, systems and a couple of platforms, and this next push into information technology, artificial intelligence and mixed reality is the logical and timely next step to perpetually optimizing surgery on behalf of humans.
In this field the journey to your end goal can be quite long and sometimes bumpy. On a day-to-day basis, what motivates you and keeps you engaged?
I don't see this that way. I am always about the journey, the quest, the dream, finishing my mission.
That is why when the project is finished, I always organically pivot to next. I long for the push, and the journey isn't meaningful to me unless it involves a push.
What is it that your company / team do that you find so motivating / humbling / special?
We have the opportunity to revolutionize surgical organization and performance worldwide. Every compelling goal and iteration that I have committed to as a surgeon, one surgery at a time, I find myself now scaling this know-how and capability to surgeons in all specialties worldwide.
What is so special about your technology / solution?
In as much as we are a software company, enhanced by artificial intelligence and using the tools of mixed reality to penetrate the sterile field of the operating room from an organization and logistics perspective, in surgery, we are the first solution and company of its kind, we have seven patents pending for our technology and we are mining surgery data from the very center of the surgical field. We are first to market so there are a lot of challenges, which honestly, is what makes it so massively exciting, appealing and fun. We know that with this push, we will create a disruption in surgical health care embracing Industry 4.0 and enhancing surgeries and surgical teams perpetually forward.
What exciting plans and future are you working towards next?
Our plan is to continue to build our brilliant team, to commit to the optimization of our deliverables and the support of those deliverables to our partners, the surgical facilities investing in our solution to improve surgery, reduce disorganization, minimize waste, maximize lean performance and ultimately improve the lives of humans.
How is the market receiving your product / solution? What makes you most proud in this area?
We accelerate every week. The first glance is either infectious or cynical depending on the perspective on the tech, but once our stakeholders take a look at what is 'under the hood', our conversion rate to infectious has been viral.
What opportunities do you see out there in the medical devices world to be more innovative in offering patients and surgeons / clinicians a more joined up solution?
I am a major fan of the internet of things (IoT), and am passionate about artificial intelligence as a tool to inter-connect technologies, digest and interpret the data of this inter-connect capability, on behalf of improving surgical workflow, and as a perpetual aid for surgeons, team performance and organization. Robotics, nav, MR, AI are all in their infancy as isolated categories. The interplay is the most exciting potentiality of all and we are committed to mastering the interplay.
If you could look ahead to 2033, what do you think our market would look like and what might be different for patients / surgeons?
All of these ideas in their mature form, will be very normal to all users; very much like the evolution of the internet, the pc, the cell phone, the tablet, and the app development universe/metaverse. This will all be something that none of us will be able to live without; it will be incredibly normal, and it will be hard to imagine the world without it. I am most grateful that I will be one of those old farts who simultaneously gets to appreciate the brilliance, while revelling in the realization that I got to do it when…
What advice would you give to someone who's looking to enter this space?
Don't blink, dive right in and start learning, because this is the biggest exponential opportunity in history.
Do you have any final thoughts / comments you'd like to make?
I hope that our social culture doesn't suppress the brilliance of the opportunity by perverting the output. Like all powerful tools, these technologies can be abused, misused and can be exploited for bad reasons. They are simply tools, and it will take steady and sane leadership to steer their use to enhance humanity, and by no means will it replace humanity. Understanding our role and participating in the leadership is key to control of these brilliant tools.
Finally, what song would get you jigging on the dance floor?
Totally depends on mood, mindset and location :)
Given that we are on a tech 'dance floor' by conversation, I can see myself in Prague in a beautiful night club with holographic images and creatures flowing out of the ancient brick walls to the most optimistic high energy trance techno music available. Easy to fall back to CCR, Bob Marley or some really good hip hop bass lines in 'battle'/riff mode.