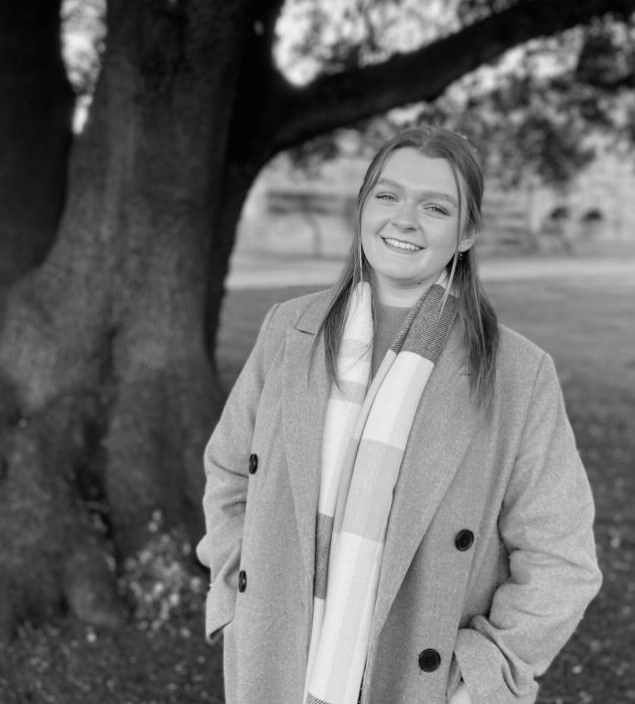 POSTED BY
Kirsty McConville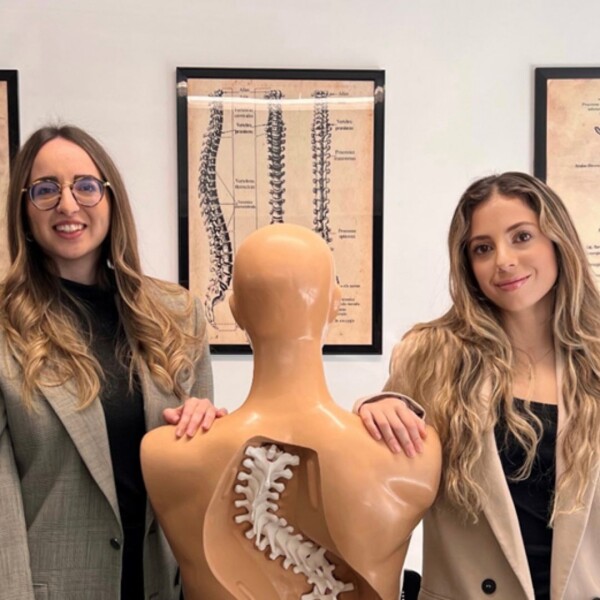 Today (8th March) is International Women's Day, another opportunity to recognise and celebrate women and their achievements. At VIDA, we're lucky enough to work with some of the most inspiring women in the market, so we wanted to continue our recognition of the women we get to work with every day and put them in the spotlight.
To continue our interviews from International Day of Women and Girls in Science, we spoke to Cristina Zanvettor and Maria Clara Medina Giner from LEM Surgical. We found out about their journey and how they got to where they are now.
1. Tell us a little bit about yourself to start
C: I am Cristiana and I come from Italy. I am a licensed Biomedical Engineer with an academic background of a Master's degree in Biomedical Engineering and a Bachelor's degree in Industrial Engineering.
I am currently working as a Design and Development Engineer at LEM Surgical AG, in Bern, that develops the next generation of spine surgical robotic systems.
MC: My name is Maria Clara and I am originally from Bogota, Colombia. I studied my Bachelor's degree in Biomedical Engineering at Universidad de los Andes, in Bogota and I am currently finishing my Master studies in Experimental Biomedical Research at the University of Fribourg, in Switzerland.
I'm also currently working at LEM Surgical as an Application Engineer in the surgical robotics field.
2. What's your background and your journey to this role?
C: After university, I have worked as an R&D Engineer in the product development of disposable medical devices at Medtronic. The desire to expand my expertise in other biomedical fields and my personal ambition led me to my current role in a new country.
MC: During my master studies, I realized I wanted to pursue a career oriented to research, development and clinical innovation. For this reason, I decided to accept the challenge to come to LEM, to work in a multidisciplinary company in a multi-national environment.
3. What brought you into the scientific industry?
C: Since I was young, I've been always fascinated by the mechanics and physics of fluids and solids thus the industrial engineering bachelor choice. During the bachelor's degree I started deepening in some human-related subjects and I felt I wanted to shape my future in the biomedical field.
MC: I have always had a passion for improving patient quality of life and to have a positive impact on society. Also, biomedical engineering opened the door for many opportunities regarding career growth, learning and intellectual stimulation. Since the industry is constantly evolving there is always a variety of roles biomedical engineers can work on, such as researchers, clinicians, field engineers and entrepreneurship.
4. What barriers have you experienced as a female in this industry?
C: During some selection processes and interviews I've found that the lack of female community was an intimidating factor and could potentially affect me as an engineer. Thanks to my self-determination and to my professional achievements, this aspect got improved in the past years, but I do recognize that this is a very limiting factor for young women in engineering.
I feel also gender bias and stereotypes represent significant barriers for women in the industry; sometimes it happened to me to face negative stereotypes, for instance the wrong assumption by third parties that I was a secretary of a group of male engineers, while I was actually part of the group.
MC: So far, in my personal experience I have not had a bad situation or experience. Nevertheless, I can recognize that there is still a struggle for women to enter the engineering world since it is very much male dominated. Some setbacks that I recognize and I think are important to mention are: pay and promotion disparities between male and females doing the same work and lastly, educational and career path obstacles for women trying to initiate their engineering studies or women trying to enter the job market place.
5. Do you feel the industry is set up to create equal opportunities?
C: If I look at my personal picture, I can feel I've been fortunate in my career because of the support I've received along the way, as part of organizations that are keen to invest in the professional development for women. I was able to take part to inclusion and anti-bias trainings, coaching and leadership trainings for women.
Looking at the bigger picture, I feel that in the past decades a lot of improvements were made in the direction of equal opportunities. Still, various publications show that women's earnings are less than those of men in engineering and similar goes for promotions processes. I believe that job stereotypes and unconscious biases are still playing an important role in this matter.
MC: While the industry has made a huge progress in the last decades, the engineering industry is still not yet fully set up to create equal opportunities between men and women. Women are still underrepresented in the industry, especially in leadership and high positions. Even when they make it up to these high positions, they still face barriers, biases and questioning that limit their opportunities of advancement.
6. How has your education impacted your career? (If at all)
C: My university studies were mainly focused on engineering and engineering applied to medical products, and lots of knowledge I got from those subjects I apply every day in my job. My education was also important for me to develop my team-working skills and my organizational skills.
MC: My studies have shaped me into a multidisciplinary professional, giving me the skills to be able to work alongside people coming from different backgrounds, such as software, chemical, hardware and mechanical engineering. Also, thanks to my education I have the possibility to choose between a broad spectrum of job paths, such as research and development, clinical engineering and medical device design and more. What I like the most about my career is how I can exploit my innovation and creativity skills in a biomedical/clinical environment.
7. How have you navigated creating a community of women in science?
C: I've been always following online spaces for women to connect, share experiences, organizing workshops and I like to take the time to read the shared material with a certain frequency. I believe this help to inspire and motivate women to take a stem path careers and can also help to solve some doubts and uncertainties women can have.
MC: Biomedical engineer projects often require the collaboration between scientists, engineers, clinicians and other stakeholders. When women are involved, it gives the industry a fresh and innovative point of view, bringing to new perspectives to problems and solutions. This is why when I work with my woman colleagues, I feel we can share and connect new perspectives and ideas to enhance teamwork in the company.
8. What advice would you give to girls aspiring to step into this industry?
C: I would say:
Be determined, don't be afraid of making mistakes and don't be shy, push yourself out of your comfort zone even if it sounds frightening sometimes.
Have faith in the mentors you will be in touch with and seek from them guidance and support.
Create for yourself a wide network of people in your field and maintain it through the time.
MC: Some advice I would give young girls aspiring to step into this industry would be to explore your interests, to build a strong foundation in math and science and to seek out role models and mentors that can help them navigate the different learning and working environments. And most importantly, to stay curious and never stop learning, having an appetite for knowledge always brings good results!
9. Is there anything else you'd like to add that you feel would really help highlight the importance of more women & girls being inspired to work in this field?
C: If you feel moved by the life sciences industry goal don't miss the chance to be part of it, the journey will be bumpy but if you will be able to get the most from every moment you will feel very satisfied.
MC: I would like to highlight that woman and girls bring diversity of perspective, attention to detail and empathy and understanding. Overall, woman bring a diverse range of skills and capabilities to companies. By including us in teams and projects, everyone can benefit from increased creativity, collaboration and leadership.
10. Are there any resources you'd recommend?
Biomed CuE (Network of Close-up Engineering)
The Engineering Career Coach (TECC) Podcast
Atomic Habits by James Clear
Huge thank you to Cristiana and Maria Clara for their contribution and for being such an inspiration for aspiring women and girls.