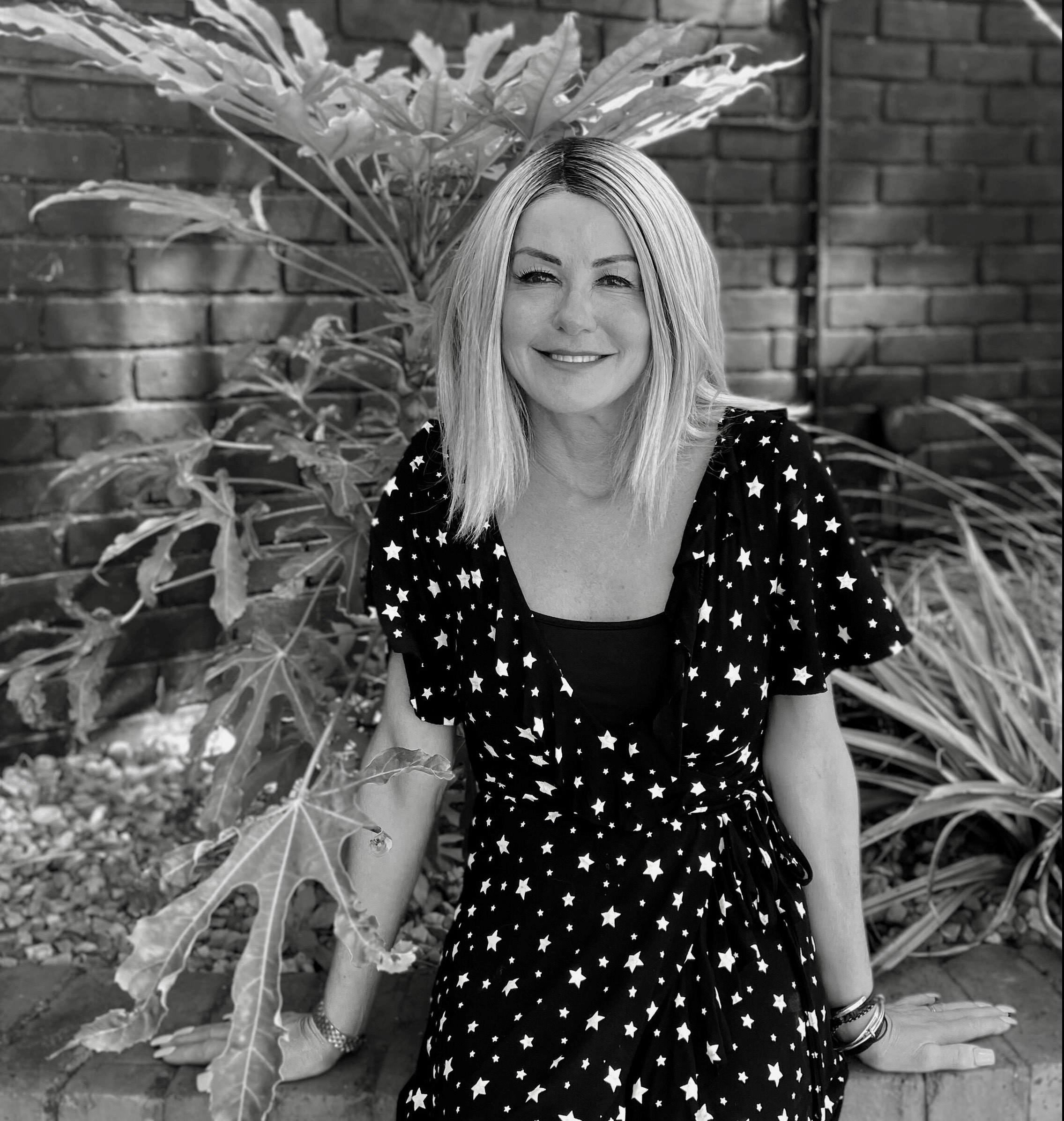 I seem to be on a roll at the moment with speaking to Leaders and companies whose technologies I admire immensely.
For me ROPCA is special because of ARTHUR. I don't often speak to my husband about my work, but ARTHUR jumped out at me and I remember telling my husband about this technology one Saturday morning as we were doing our 10K run. It was therefore, for me, great to finally meet up with Johannes Schäeferhoff, CEO of ROPCA and talk all things ROPCA!
A Little Background...
The Co-Founders T. Rajeeth Savarimuthu, and Søren A. Just, MD and PhD, found the problem of Rheumatoid Arthritis (RA) a very big and worthy challenge. To address this challenge, they developed the ARTHritis Ultrasound Robot (ARTHUR) and were approached by investors. The Robotic Platform for Clinical Automation (ROPCA) was born as a company and as the pair readied for CE Mark approval, Johannes was brought on as CEO.
RA is a debilitating and painful disease that affects people in their best working years. It is chronic and 8 weeks after symptom onset, irreparable bone erosion starts to take place. One in three patients cannot work and many have long sick leaves from work.
Drugs to treat this disease are readily available and actually very effective but in practice, patients wait much longer for a diagnosis than the recommended 6 weeks after symptom onset. In a recent study from Switzerland, 40% waited more than 2 years for a diagnosis. Already established patients often struggle to see a Rheumatologist when they have an inflammatory surge called a flare.
The workforce in RA is inadequate and the problem keeps getting worse and it transcends countries – it was recently documented in the workforce study by the American College of Rheumatology (ACR). ARTHUR helps prevent some of this delay in diagnosis and can be manipulated by clinical staff – not necessarily a rheumatologist. ARTHUR works by Ultrasound Scanning of both patient hands, as RA manifests itself circa 98% of the time in the hands. A Rheumatologist normally sees 18 patients to find one with RA. ARTHUR and the standard bloodwork can probably reduce this number a lot by taking out patients that very obviously don't have RA and are literally waiting the wrong line.
ARTHUR is in several Danish Hospitals with plans to soon enter Germany and then the UK. The team are heavily involved in fund raising currently, and they are certainly tipped for big things, having won several awards in the last 6 months from KUKA and the "AI for Good" competition, for the United Nations helping them to achieve their Sustainable Development Goals. It was great to catch up with Johannes and here is what he had to say...
Tell me Johannes, how did you end up in your role and in this industry?
I wanted to be a doctor until, at age fourteen, I interned at the operating room of my father and his partners - all orthopedic surgeons. It was not the blood or the unique sound of hammer and chisel on bone that discouraged me, but the understanding of why I saw my father so rarely.
He worked long hours and had to be physically in-sync to take care of his patients. I wanted flexibility in time and space and the freedom to work from any country was (and is) important to me.
Still, I remained fascinated by the healthcare environment and joined Arthrex after about three years. It was a wonderful experience there and I learned a lot. Although working for a global leader is exciting and has many benefits, I have always wanted to build something up from the ground and have been drawn to the start-up world. Therefore, when I was introduced to ROPCA through one of the investors, I felt that this was a perfect opportunity to use what I had learned - in some ways my journey had come full circle. It felt like a good fit from the start with the founders: Thiusius R. Savarimuthu and Soren A. Just. ROPCA's ARTHritis Ultrasound Robot (ARTHUR) is autonomous and promises to speed up disease assessments communicated, from anywhere at any time. It is designed for asynchronous work, providing doctors and their patients with more freedom.
Healthcare, in my view, is the industry in most need of and most underserved by today's robotic advancements. So, I am beyond excited to be in health and robotics now.
It is an exciting environment to be in, I agree, and I know that the journey to the end goal can be quite long and sometimes bumpy. On a day-to-day basis what motivates you and keeps you engaged?
We have the opportunity to make a massive difference to patients' lives, as well as society at large. The potential for our company is immense. I feel I owe it to our employees, end customers and my family to immediately get up if there is setback and keep pushing forward. Setbacks are a part of the process of becoming a successful company - I always have Reinhold Schmieding (Founder and President of Arthrex) in the back of my mind, who always revered a nurse in Germany that he credited to have saved his company in its early years by placing a big order – and Arthrex is a world market leader and multi-billion company today. Starting is never easy; he never took no for an answer and neither will I.
I love your passion and determination, and have seen it first-hand! So what is it that your company do that you find so unique?
It's special that ARTHUR is fully CE marked and for sale now. This was achieved in record time in today's MDR environment. Big credit to the team and especially the two founders (T. R. Savarimuthu & S.A. Just), who are experts in the fields of Robotics and Rheumatology. Our team is small, tight, and great at problem solving. They were the best ever in problem solving exercises that we had with SCRUM academy recently, and I was not surprised. I am on my toes to follow them, which can be uncomfortable but the only way forward.
What is so special about ARTHUR?
We produce high level medical skills. That is huge, unique and can be scaled infinitely.
When I first met ARTHUR, I was astounded that this machine had been taught how to ultrasound scan human joints. It obviously also annotates and grades images but seeing him take these crisp ultrasound images over and over again was mind boggling for me. We have too few clinicians everywhere. Ultrasound is probably the most benign modality in MSK, so if we produce the majority of diagnostic scans, that will be a tremendous benefit for patients, doctors and society has a whole.
That's pretty amazing and highly impactful, given the consequences of late diagnosis for patients in this world of qualified staff shortages. What exciting plans and future are you working towards next; what are your priorities?
Top priority is introducing ARTHUR into Rheumatology departments wherever possible. It is equally important that we document in many field studies along the way.
At the same time, we are working to become the one stop shop for the hand; covering all disease areas that are related to hand pain. The hand can be displayed openly in almost all cultures, and we then want to be a device that is interesting to every general practitioner.
How is the market receiving your product / solution and what makes you most proud?
The reaction has been positive beyond our expectations.
Many experts started already believing in the solution when we got the CE mark. We got the expert Jury at KUKA to award us the Innovation in Healthcare Award, then got all awards available at the premier European Robotics Conference (European Robotics Forum) and are a Finalist for the UN's AI for good. The Danish Regions have said that ARTHUR is very promising and several hospitals have applied for funding to buy or rent ARTHUR. We have 3 installations running in Denmark in June and lot of interest in ARTHUR. The Danish Patient Association for patients suffering from Rheumatic diseases has featured us in their publication as a promising solution to the long waits experienced everywhere for Rheumatic Disease Assessments.
At the same time, KOL hospitals & hospital groups in Germany, the UK, Austria, Switzerland, Norway, Sweden and even the US (ARTHUR is NOT FDA certified) would like to test ARTHUR to decide on a purchase.
Now we need to raise the funds to bring ARTHUR to all these waiting customers.
What opportunities do you see out there in the medical devices world to be more innovative in offering patients and surgeons / clinicians a more joined up solution?
We strongly believe robotically assisted diagnostics that are consistent, objective, and ubiquitous should be integrated with drugs for many disease areas. First, pharma companies would be happy to see earlier treatment with drugs for the widely acknowledged better outcomes that it would bring. Currently patients are diagnosed late due to manpower constraints. The monitoring of the drug efficacy could be much better in shorter intervals and over time you could reach new levels of personalized medicine. Good record keeping in registries is obviously necessary. In Denmark we will get there soon.
OK - cheeky question Johannes, if you found a time capsule from the future – it's from 2033 – what do you think our market would look like/ what might be different for patients / surgeons?
In 2033 I unfortunately currently imagine a dystopia. We have a huge demand for non-existent services. The difference between the top and bottom level of health services has widened. Co-payments and out of pocket patients are the norm in Europe and the US. Socialized health care systems are badly underfunded. The quality is dropping on average as hugely increased episodes of care per head in an aged population is draining strained services.
Let's hope the many promising technologies we are developing like ARTHUR, prevent that. Many people will be motivated by your story. What advice would you give to someone who's looking to enter this space? Whether that's a fresh grad straight out of university or someone looking to transition their career.
Go and work in a larger company first and learn. The best way to learn is to spend time in hospitals and with doctors and nurses.
Do you have any final thoughts / comments you'd like to make?
Thanks, Liz, for taking the cause of start-ups up and being interested in what we do!
Cheers Johannes- I love it-I love this world. Finally, what song would get you jigging on the dance floor?
Electric Six - "Danger! High Voltage"
Thanks Johannes! I've never heard it before but I'm going to check that song out.
Good luck with ARTHUR and if there's any VCs/ PEs or investors out there who are curious about ARTHUR, please do not hesitate to reach out the Johannes for further information!
GO ARTHUR, GO ROPCA!!!