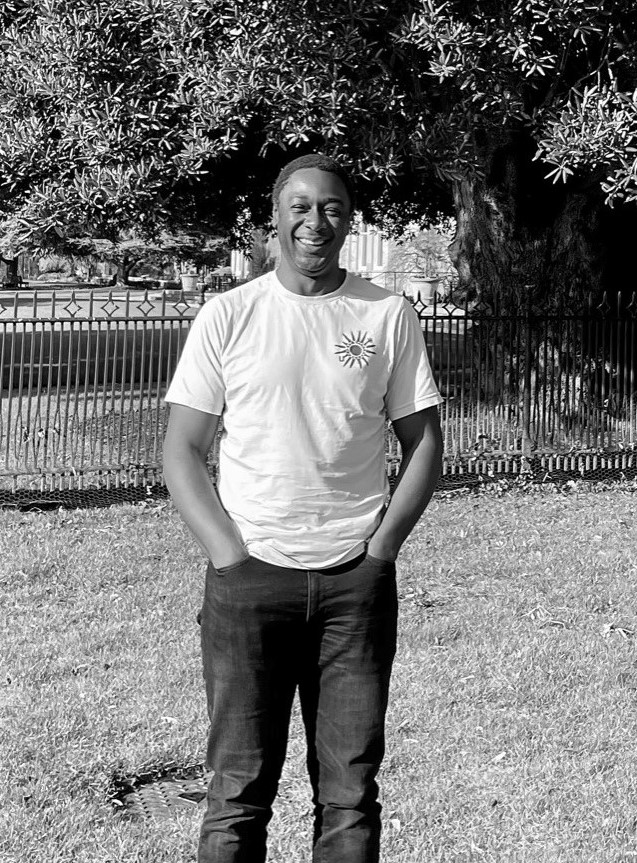 Putting the patient at the centre – The Patient Centricity journey
Patient Centricity is a phrase that has become more and more commonplace in recent years. It reflects the notion that patients are increasingly being empowered to make decisions about their own health both as individuals and as groups. It also reflects a more individual approach to research, clinical trials and therapy development.
Taking the time to listen to patients, working with them to co-create solutions and clearly communicate with them at all times. Studies need to become more engaging, and therapies and medicines must address all patients' priorities and needs, with clear benefits.
In his work on Patient Centricity, Guy Yeoman, VP Patient Centricity, Global Medical Affairs, AstraZeneca, identifies three key aspects of Patient Centricity:
Patients want an ethical and sustained relationship, reflected in how medicines are developed, and not to be treated as commodities but rather as valuable partners in the process.
Patients expect to be treated with respect and compassion.
Patients want us to deliver an experience that they and their families want – not necessarily the experiences and outcomes we want them to have.
What are the key drivers for Patient Centricity
The pandemic has made virtual care more normalised. But even post-Covid it will still be in demand. However, virtual care must be more than simply replacing in-person visits, patients must be at the heart, the nucleus of the journey. The development of technologies such as 5G, augmented reality (AR), cybersecurity, autonomous vehicles, and cloud computing will allow healthcare providers to fully embrace the transition into digitalised services.
AI will be a key driver of healthcare innovation and industry disruption. It has the potential to revolutionise the healthcare industry, cutting drug discovery timelines, making treatments more personal through remote monitoring, improving supply chain efficiency, and modernisation clinical trial models.
The healthcare segment of the AI platforms market is set for growth, with GlobalData forecasts predicting a rise from $1.6 billion in 2019 to $5.7 billion in 2025.
The metaverse accessed through VR headsets where patients interact as avatars could mean that people attend virtual hospitals rather than face-to-face visits. It could create a decentralised tool for clinical trials where avatars of doctors and patients meet for a consultation, or be used as a therapeutic tool to improve mental and physical wellbeing. It is very early days however, and experts warn that the metaverse may need a more solid foundation that guarantees patient and data safety.
Meanwhile, traditional healthcare is moving towards a patient-centric, consumer-led model. Education and internet access, combined with advances in wearable devices, now help patients actively participate in their medical journey.
What are the challenges for Patient Centricity?
A recent paper by Deloitte identified six main challenges facing the pharma industry in its ambition to become more patient-centric.
Traditional product-based cultures can be at odds with more agile and responsive patient-centric cultures. To engage fully with patients will requires a more collaborative and co-ordinated approach.
There is some regulatory uncertainty concerning digital technology. Rapid technological advancement could add to an already complex regulatory landscape.
Data safety and privacy will be key. A more patient-centric approach by definition requires the highest levels of data safety, privacy and user consent.
Corporate reputation could undermine patient engagement – some patients may have low confidence in medical and pharma companies - reducing their willingness to share personal details.
It may be harder to attract people with the right skills required to support a patient-centric ecosystem.
A low level of health and digital literacy could impact patients' ability to engage effectively. Between a third and a half of people have low health literacy – this includes some marginalised and under-served communities.
Some examples of Patient Centricity in action
UCB has a new collaboration with Science 37 for studies into dermatology and rare diseases. They have decentralized clinical research by bringing the studies to the patient, using telemedicine technology. A network of clinicians and scientists work with patients directly in the comfort of their homes while patients share their data through a safe cloud-based mobile research platform (the Network Oriented Research Assistant) which meets the very highest industry quality and regulatory standards. This results in a greater retention of patients, increased diversity across trials, and significantly faster recruitment.
Takeda is developing a platform or ecosystem designed to build connectivity and communication. It allows patients to interact in a way that suits them, helping them engage, generate more data, and deliver better outcomes. Their more personalised healthcare solutions support not only the therapy and clinical outcomes, but also the wider needs of the patient. Key to this approach is passive data capture where data can be captured and collated passively for the patient to then simply validate – through devises such as smart injectors, insoles, smart scales, motion tracking and glucose monitors.
How patients physically access their medication on a day to day basis has been can be a more positive experience and is now being reimagined.
Patients shouldn't have to struggle to open a box or bottle for their medication, or question if they are taking the right medicine at the right time and the right amount. Smart packaging companies have been listening to patient pain points, getting feedback and modifying packaging to directly meet their needs.
This is a key part of helping patients, and, in many cases, their caregivers, live with their conditions.
Companies such as AbbVie have evolved packaging practices transforming packaging into an important enabler of treatments.
James Hughes, director, packaging and device center of excellence, AbbVie says, "Our intent is to put the patient first when it comes to the design of our packaging."
In Conclusion
Patient Centricity is fast becoming a core element in the medical industry. It is influencing investment and recruitment in all areas from R&D to medicine development and modern healthcare management and packaging.
There are some significant challenges, most notable around the notions of engagement, data management and skills. Despite this, there is now a very clear need for the whole medical and biopharmaceutical industry to partner with patients in the discovery, research, development, distribution and access to medicines, to bring about better outcomes in an ethical and sustained relationship.
Sources:
Global Data
Pharma and the connected patient | Deloitte | LSHC
Partnership with Science 37: helping UCB to improve patient experience | UCB
https://www.takeda.com/4ab563/siteassets/system/what-we-do/areas-of-focus/rare-diseases/personalized-care-for-patients-living-with-rare-diseases/mission-patient-centricity_co-branded-takeda_pwc_en_final.pdf
https://stories.abbvie.com/stories/striving-for-patient-centricity-down-to-the-packaging.htm