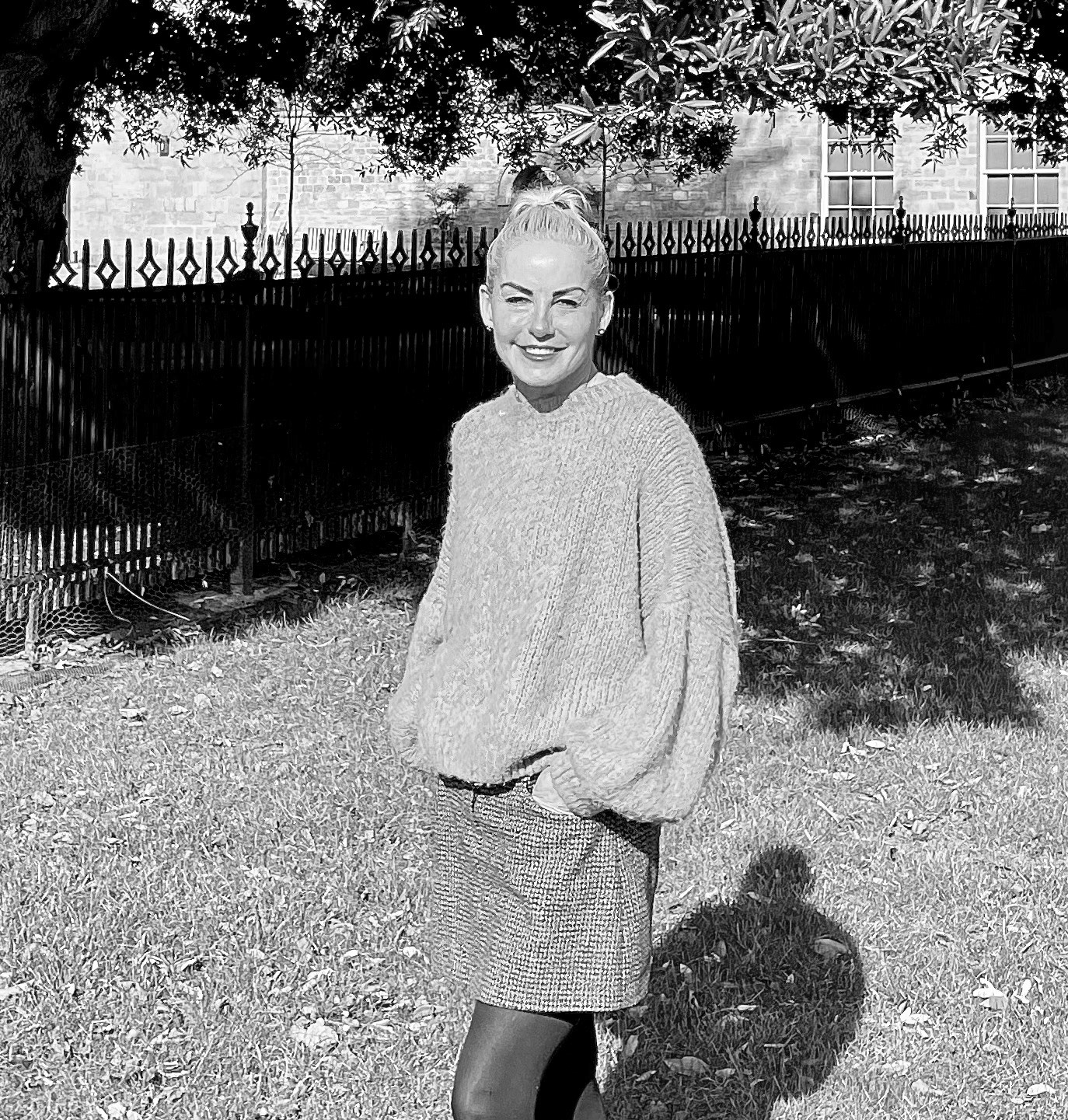 The DNA Driving Thought Leaders in The Robotics sector….and the Music That Gets them on the Dancefloor!
The Robotics MedTech space is exciting and fast moving. Many of the interventions that surgeons and physicians can make today were inconceivable not so long ago. To work in this space certainly feels like a privilege.
I recently had the pleasure of interviewing a number of experts in this sector – people I really admire - including Lucien Blondel, (Chief Technology Officer -Quantum Surgical) Sophie Roca, (Co-Founder, Quantum Surgical), Stavit Cohen, (Senior VP R &D, Memic Innovative Surgery), Josef De Pfeiffer, (Founder & Director of Surgical Robotics Technology), Antoni Sebaali, (Regional Robotics Clinical Specialist - MENA Region- Robotics Surgical Systems), Valery, (Brainlab) and Yvan, (Medtronic).
Many people will be interested in how you ended up working in robotics. How did that happen?
Lucien Blondel (CTO and Co-Founder Quantum Surgical) recalls, "I had to do a nine-month internship before graduating and I wasn't really attracted to automotive, aeronautics, or rail industries. I wanted to do something that would have a more meaningful impact, so I picked a role in a research lab that was developing a teleoperated robot. That's where I discovered the surgical environment and medical devices space. There was not much of a sophisticated plan. Once I graduated, I took a gap year to travel the world with my twin brother and older sister. When I came back and after a couple of months of adjustment to the Western world, I reached out to a couple of people I met during my internship. That's how I met Bertin Nahum who just founded a French robotics start-up called Medtech SA. A half an hour discussion in the brasserie of a Paris train station later, I was in this world!"
Stavit Cohen found the right job at just the right time, "Innovation drives and motivates me, coupled with the fact that what I do every day helps women by offering the opportunity to experience the benefits of less invasive gynecologic robotic surgery. I was excited to be a part of at Memic Innovative Surgery. Accepting the position at Memic as SVP of R&D was an honor and the logical next step in my career."
Josef De Pfeiffer (Founder and Director at SurgicalRoboticsTechnology.com) recalls, "I first got introduced to Intuitive's Da Vinci System, then worked with some of the other players in this market. Engaging with the people behind the technology really motivated me to become part of it."
According to Antoni Sebaali, these direct routes are not the norm everywhere, "The first time I saw the surgical robotics platform on the internet, was while completing a Biomedical Engineering degree. I said to myself, this is the field that I want to work within in the future. Robotics was a secret in the operating rooms in my home country, Lebanon, but I was curious about seeing and touching this technology. I began by leading the robotics team at my university for three years. During this time, we won a national robotics competition, and I completed my internship with da Vinci. After graduation, I worked as a field service engineer position on GE Healthcare ultrasound equipment. I told myself this could lead to working on the surgical robotics platform. And that's what exactly happened! Three months after my starting date, I received a call from my manager to inform me that they were willing to send me to the Field Engineering training on the da Vinci Surgical Robot in Sunnyvale, California. That's how my journey started."
Valery, @Brainlab also took a longer route "A career in the consumer diapers and tissue business, and deep immersion in American hospitals, led to 10 years working in the medical laser industry for various applications in Urology, Ophthalmology, ENT, Dermatology, Plastic surgery. Now my focus is Image guided surgery, Intra operative imaging, AI, Mix reality and surgical robotics."
@Sophie Roca (Co-founder and Executive Assistant, Quantum Surgical) is motivated by a desire for excellence, "I realised very early on in my life that I wanted to be in a career where the end goal was to improve the comfort and safety of all patients. I wanted to play a key role in developing enabling technologies which allow for better diagnosis and treatment."
That's something she has in common with Yvan, a Senior Product Manager at @Medtronic, "I always wanted a role which would be personally meaningful. Knowing that I help surgeons to understand, train and be able to utilize the devices I represent in a safe manner is inspiring and rewarding to me."
What's the best advice you were given coming into this sector?
Lucien Blondel, "Retrospectively, having joined a start-up in its early phase helped me to grow together with the company. It's a tough journey but also a fantastic opportunity to wear multiple hats and really get to know all the functions that help running an organization. Joining a well- established corporate company such as GE means you can learn all the processes of a smooth wide scale commercialization. Either is a huge asset for your future."
For Stavit Cohen it's more about attitude, "Focus on a winning mindset. During my career, working in leadership roles in global organizations I have learned to build strong teams with positive cultures, invest in growth and development, set achievable and challenging goals, and respect, celebrate and reward the people around me."
Antoni Sebaali remembers one particular piece of advice he was given, "Memorize what you learned and benefit from what you are learning, so you can use everything with your own recipe. This has helped me never regret any new decision in my life regardless of the product I am working for, the people I am working with, and the environment I am working in."
What advice do you have for individuals considering entering this space?
Lucien Blondel, "Show how much you're motivated for this job and this space! |That goes beyond the educational background and first work experiences that can look similar between many candidates. In this digital world we live in, there are endless opportunities to learn and train yourself on both the technical and clinical topics of the space you are considering. You can also network and engage discussions with industry peers and physicians. Commitment, autonomy, and ability to learn are skills that are most appreciated talents especially in a complex and ever-changing environment."
Stavit Cohen says, "It is important to focus on continued education and expanding your knowledge in terms of both the clinical domain and the patient experience. Understanding and listening to all perspectives is key to making impactful decisions. At Memic, we are ultimately developing medical solutions to improve patient lives and constantly putting patients first. Grounding ourselves in our overall purpose is essential."
Antoni Sebaali says, "Robotics surgery is here to stay, and it will improve further soon. So, I advise any individuals passionate about this technology and about changing and improving what matters most to every patient in the world to enter this world of technology either as a specialist, engineer, clinician, trainer, designer, marketer, salesperson, etc. aiming to extend how well we live and making the minimally invasive surgery accessible to everyone anytime, anywhere."
Josef De Pfeiffer's advice is simple, "Work hard and have fun, make sure you enjoy the journey, regardless of the outcome, and on the days when you are not feeling motivated, just get it done!" He sums it up nicely, "Jump right in! Now is the perfect time to join this industry."
What's next for Robotics?
Lucien Blondel is looking forward to more specialisation, "This industry has been accustomed to a monopolistic market with the da Vinci for almost two decades, but I don't see Robotics as a whole. There are so many different specialties, each one with its own challenges and unmet needs. Products will differentiate more and more and be specialized to really provide the most benefits for an indication. On the other hand, robots are now part of a digital ecosystem and must be designed to fit into this. There are many new technologies that may assist surgeons before, during and after the procedure, to name a few: preplanning, virtual reality, augmented reality, smart sensors, procedural telemedicine, data analytics, artificial intelligence, wearables, mobile apps…It's not simply a big robot at the center of the operating room anymore."
Stavit Cohen concurs, "Looking ahead, I anticipate that robotics technology will be more widely used, more advanced and capable of performing new techniques not previously feasible, smaller in size with a reduced footprint, and will be combined with augmented reality to improve the surgical experience."
Antoni Sebaali predicts the impact of virtual reality, artificial intelligence, and data analysis, "All these technologies will be part of surgical robotics technology to facilitate the use of this technology and make it much more adopted by surgeons in the future. I believe all these technologies combined with surgical robotics will be a game-changer in the future of the world of surgery."
Valery, @Brainlab, says, "It's so fascinating to see the ongoing and so fast evolution of the software and equipment I'm bringing to the market. I wouldn't imagine 10 years ago that one day a surgeon could see in 3D as a hologram the full cartography of his patient brain, this is reality today. Tomorrow with the combined power of AI, algorithm and robotics, a surgeon will be able to plan and execute his surgery in 3D with a sub-millimetre precision level. The software and robotic revolution for healthcare will revolutionize surgery enabling a high level of security, precision, improved speed and optimal results."
What legacy would you like to leave in the Robotics Medtech space?
Lucien Blondel says, "What I'm most proud of so far is the ROSA Brain robot. Knowing that this technology helped neurosurgeons cure thousands of children with refractory epilepsy for whom there were not many options makes me complete. With the Quantum Surgical team, we aim at replicating this equation: leveraging robotics, treatment planning and confirmation software to bring a proven curative treatment - percutaneous tumour ablation - to more cancer patients. Also, I'm using social media to share knowledge around robotics and assistive technologies. If by educating and creating awareness I can foster callings and innovation in the medtech space that will impact lives, I would have achieved something."
Stavit Cohen says, "One achievement I would like to see in the robotics space is making the surgical experience more autonomous and therefore more consistent and reliable, potentially combining robotic technology with artificial intelligence (AI)-assisted features to help enable augmented visualization for surgeons as they navigate through operations."
Josef De Pfeiffer is clear, "For both of our platforms (www.surgicalroboticstechnology.com and www.evehicletechnology.com), our aim is the help raise awareness, educate and accelerate adoption. If we can have contributed in a small way to doing this, I will be happy."
Sophie Roca agrees, "I wanted to play a key role in developing enabling technologies which allow for better diagnosis and treatment. I am very lucky that I am fulfilling my ambitions to do these things on a daily basis."
Valery is passionate about the impact of his work, "I'm definitely proud and passionate about my job. I wake up every morning with a reason and mission to bring solutions to hospitals and surgeons to improve quality of care. The best reward is to see the interest in the eyes of surgeons and have them call me to say thank you for being there today and glad to have your technology otherwise I couldn't have done this surgery."
Yvan, a Senior Product Manager at Medtronic says, "This question is honestly the hardest one for me, especially since I am enjoying what I am doing in this field as a clinical application specialist. Vaguely, I would answer as follows: one thing to achieve is to see this technology spread worldwide, which is currently still non-realistic. As a legacy, I would say I want to keep my name in this world as one of the people who promoted this technology that changed and saved many patients' lives."
Antoni Sebaali says," I wake up every morning with a reason and mission to bring solutions to hospitals and surgeons to improve quality of care. The best reward is to see the interest in the eyes of surgeons and have them call me to say thank you for being there today and glad to have your technology otherwise I couldn't have done this surgery."
Valery has a more personal story, "I remember the day I installed a disruptive innovation in France: This was very symbolic for me as this hospital and neurosurgery department, was the place where my sister died 30 years ago from a brain tumour. This equipment now allows surgeons improve the accuracy of tumour resection and save lives."
It's not all work though, our final question was about what song gets them on the dancefloor!
Lucien Blondel loves a song from French band Magic System called Put the Hands Up in the Air', Stavit Cohen likes a bit of Sting's The Shape of My Heart, while Josef De Pfeiffer enjoys a bit of Taylor Swift's Shake It Off, and for Antoni Sebaali it's anything by Justin Timberlake!